SBA & USDA Lending Solutions
without hiring staff or incurring capital expenditures
With more than 150 years of cumulative in-house SBA 7(a) and USDA experience, cutting edge systems and rigid controls, the team at Windsor Advantage is uniquely qualified to support its institutional clients to develop and execute a thoughtful and comprehensive SBA and USDA lending program.
Windsor Advantage is an owner-managed lender service provider with 50 professionals and growing.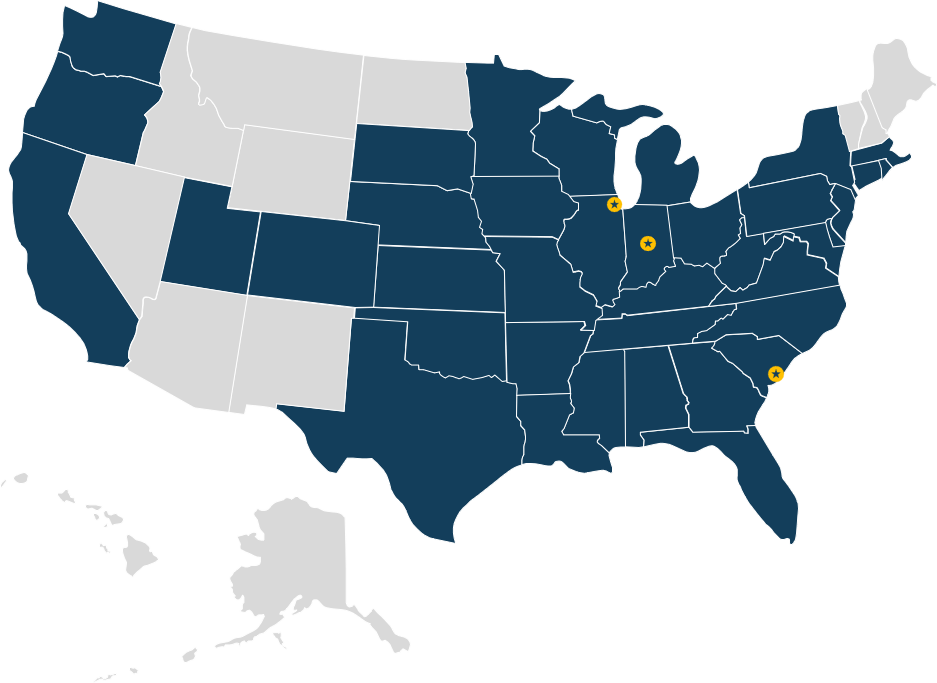 Mike is responsible for the overall management and direction of the firm, as well as oversight of the Charleston, Chicago, and Indianapolis offices. Mike served as President & CEO of the Company from 2018 into 2021 prior to transitioning to Executive Vice President of Corporate Strategy for Integrated Financial Holdings, Inc. Mike rejoined Windsor Advantage as President & CEO in 2023.  He has extensive experience working with diversified financial firms to implement efficiencies and risk management strategies. Mike was previously a senior management consultant with KPMG and began his career in Derivatives with PNC Capital Markets.
Director Enterprise Solutions
In addition to managing Windsor's Chicago office, Jeff oversees Windsor's operations across all the three office locations with a focus on Client Experience for the global success of our partners within the SBA Program. He comes with a wealth of knowledge across all facets of the SBA Program with 10+ years of industry experience.
Director of Strategy & Operations
Nick is responsible for the ongoing development, management and progression of Windsor's national growth strategy. Additionally, he spearheads efforts to identify strategic partnerships, joint ventures and other strategic partnership opportunities. Prior to Windsor he was a Strategy Manager at Accenture Strategy as well as the Director of Valuation at UBS.
Director of Loan Servicing
Ashley is responsible for the oversight of all operations in the Indianapolis office, including Windsor's Servicing and Documentation departments. She supervises the proper servicing, reporting, and loan file compliance of over $2 billion in SBA 7(a) and USDA loans. Ashley joined the company in 2013.
Director of Loan Originations and Processing
Ethan oversees the processing and closing departments at Windsor as well as all Loan Origination services. He has personally closed over $500 million in guaranteed government loans and has assisted with structuring and processing of over $2 billion more, while managing the team during his time with the Company. Prior to Windsor Ethan was a financial advisor with MassMutual, specializing in life insurance and investment needs of small businesses.
VP Sales & BUSINESS DEVELOPMENT
Connor is responsible for business development & sales objectives for Windsor. Starting with Windsor in 2019, Connor's efforts have focused on tailoring custom SBA and USDA growth solutions for Windsor's clients. Prior to Windsor, Connor worked for RSM's Transactions Services Group & GE Capital.
Julie brings more than a decade of accounting, compliance, audit and financial reporting experience to the firm, having worked in both public and private companies. She previously served as Director of Accounting at Brunswick Corporation and as a senior auditor in a national public accounting firm. She is a certified public accountant.